Digging from the maillist archives once again. I'll try to post as many as I can tonight.


Checkmate and Concise are back as Defenders Of The Faith and this song is butta. "Takin It To The Top" is one of those beats that make you feel happy to be alive. For all you radio DJs bump the shit outta this one and don't forget to mark it as Cancon. And don't forget to give it spins during SoCan weeks. Support homegrown talent - always.
Josh Martinez has always been a favorite of mine. I even got to DJ for J Mart and Sleep aka Chicharones at the world reknown Jazz Cafe in London some years ago while I was backpacking in Europe. Then went on a tour through Scotland, handed keys to a car, given a map and itinerary and let loose. Driving on the right side is some shit, and daam if we didn't almost crash a hundred times on that tour (big up Louvens - you almost killed us a few times yo). Those were good times. Off his new album "World Famous Sex Buffet". Produced by Skratch Bastid. Some more Cancon for you radio DJs.
Lupe's on a remix tip and he's trying to make amends for the VH1 Hip Hop Honors A Tribe Called Quest Fiasco he created. If you forgot (or missed it) Lupe forgot the lyrics to the Tribe verse he was reciting. Nothing special (per se) until he went online and said that he never listened to Tribe and didn't count them amongst his influences. Seems like's all forgotten and forgiven as Q-Tip appears on this remix.
Kid Sister's newest track to her upcoming album "Dream Date". I think that a Diplo or A-Trak or Flosstradamus or MSTRKT remix or...there`s probably gonna be a remix of this...if there isn`t one already.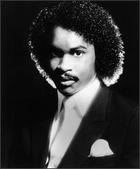 Way before T-Pain and the auto-tune and Kanye`s Love Lockdown and Snoop's Sensual Seduction there existed the true OG`s of the sound - Zapp & Roger. They used the Vocoder to perfection and made it their signature sound. Computer Love is a classic - amongst many classics in their discography - and used by Redman, Biggie and others. Bonus is "Be Alright" which become "I Get Around" by 2Pac.